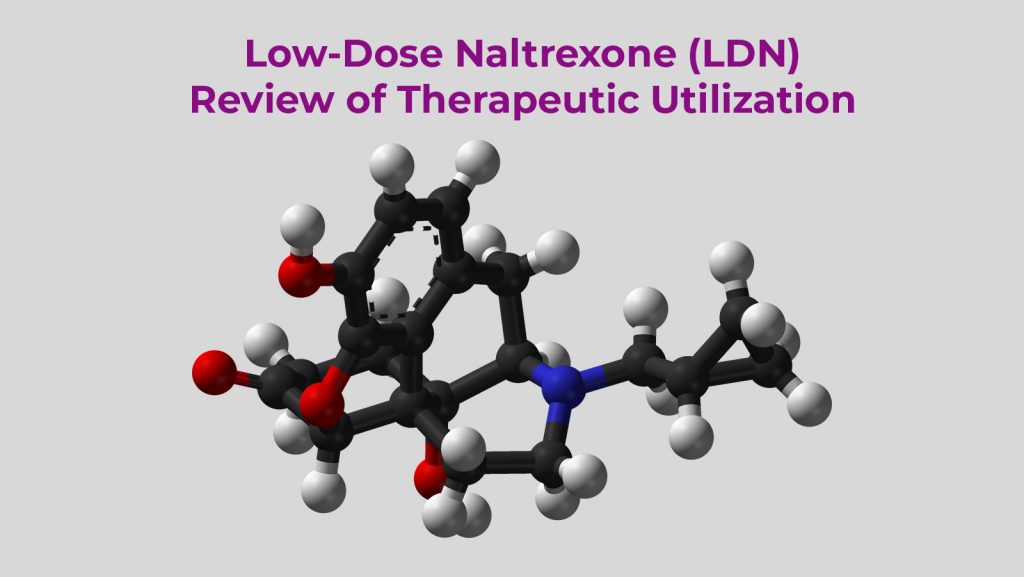 Low-Dose Naltrexone (LDN)-Review of Therapeutic Utilization
Abstract
Naltrexone and naloxone are classical opioid antagonists. In substantially lower than standard doses, they exert different pharmacodynamics.
Low-dose naltrexone (LDN), considered in a daily dose of 1 to 5 mg, has been shown to reduce glial inflammatory response by modulating Toll-like receptor 4 signaling in addition to systemically upregulating endogenous opioid signaling by transient opioid-receptor blockade.
Clinical reports of LDN have demonstrated possible benefits in diseases such as fibromyalgia, Crohn's disease, multiple sclerosis, complex-regional pain syndrome, Hailey-Hailey disease, and cancer. In a dosing range at less than 1 μg per day, oral naltrexone or intravenous naloxone potentiate opioid analgesia by acting on filamin A, a scaffolding protein involved in μ-opioid receptor signaling.
This dose is termed ultra low-dose naltrexone/naloxone (ULDN). It has been of use in postoperative control of analgesia by reducing the need for the total amount of opioids following surgery, as well as ameliorating certain side-effects of opioid-related treatment.
A dosing range between 1 μg and 1 mg comprises very low-dose naltrexone (VLDN), which has primarily been used as an experimental adjunct treatment for boosting tolerability of opioid-weaning methadone taper. In general, all of the low-dose features regarding naltrexone and naloxone have been only recently and still scarcely scientifically evaluated. This review aims to present an overview of the current knowledge on these topics and summarize the key findings published in peer-review sources. The existing potential of LDN, VLDN, and ULDN for various areas of biomedicine has still not been thoroughly and comprehensively addressed.
Authors: Karlo Toljan, Bruce Vrooman
Keywords: Crohn's disease; fibromyalgia; glia; low-dose naltrexone; naloxone; naltrexone; pain.
Article Source: https://pubmed.ncbi.nlm.nih.gov/30248938/