ECS Therapeutics®
CBD Products
ECS Therapeutics® was the first healthcare professional provider of a line of products that support the body's endocannabinoid system ("ECS"). With the potency and purity issues exposed in mass market brand hemp extracts [view JAMA Research Letter] and more recently [FDA Report to Congress], ECS Therapeutics created a line of quality-confirmed products as a reliable solution for healthcare professionals and their patients.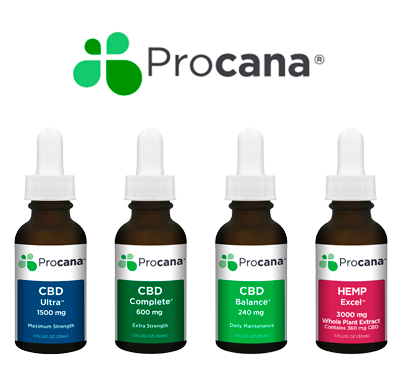 Founded in 2013, Procana Laboratories has been on the forefront of cannabinoid research and development, providing controlled dosage applications of its medicinal products.
Procana pledges to advocate, educate and communicate the power of cannabinoid therapy. We believe that our products should be easily accessible and available to everyone at an affordable price.